CALORIMETER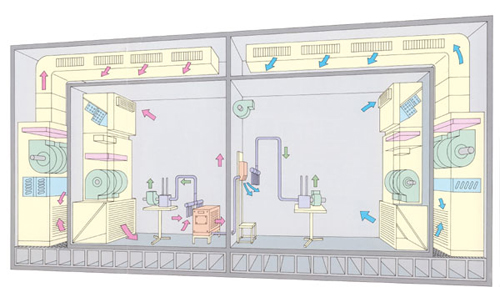 Calorimeter to actually measure the capability of air conditioners and compressors.It has been receiving high recognition for its highaccuracy, reliability and ease of use are highly appreciated. We strive to further enhance its performance on a daily basis.
We will continue to contribute to the field of technological evolution and energy conservation research of air conditioners with calorimeter.
Our calorie meter has been selected as a reference device in Japan.
"Calorimeter Test Room" Product Lineup